Jobs done
40 landowners agreed to river-friendly improvements on their land
7.65km of habitat restored
4.8ha of in-channel habitat improvements
13.12ha of wetlands, scrapes, and meadows
11ha of grassland under improved management.
40ha of Maize were under sown as part of a trial in 2020/21
500 trees planted
A video documentary on the project – see below
Watch the short film…
A longer video with some more details…
The challenge
Like all UK rivers, the Mease and its riverine residents including otters, white-clawed crayfish, and bullheads are under pressure. Poor drainage practice and flood management techniques have reduced habitat, water quality and increased downstream flood risk. Over the years, local farmers have noticed a decline in fish and shared worries about recurring flooding events, while the Environment Agency notes high levels of phosphate pollution and sediment entering the watercourse. Such issues are common within most UK lowland rivers.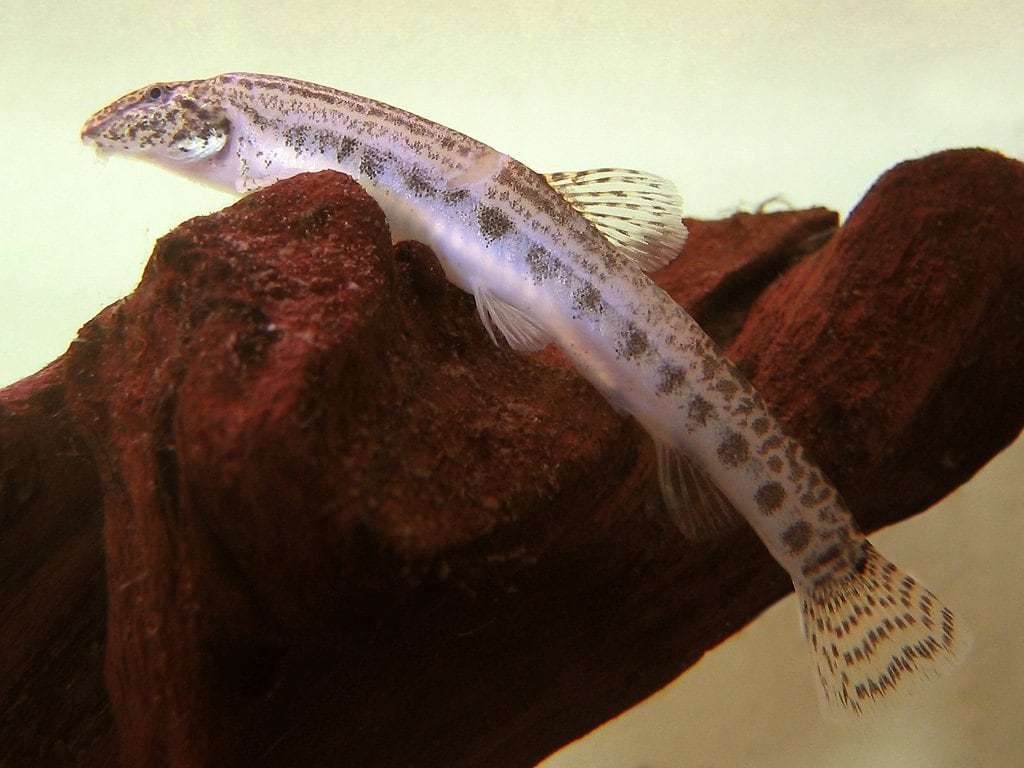 Yet, the Mease stands out for a different reason. It is both a Special Area of Conservation and a SSSI, sitting under the highest designation of protection. Despite decades of pollution and habitat modification, the Spined Loach has been bearing witness to the changing riverscape of the Trent catchment for around 450,000 years. The shy Pleistocene Age freshwater fish makes its home in only a few slow-flowing rivers in England. Nowadays, the bottom-living species has only been recorded in five locations. One of them is the Mease.
The project
The Mease's unique and typical features have meant that our work on the small river has evolved into a flagship project-our biggest Capital Work project to date. The 3-year project has been designed to slash pollution, but more importantly, we have worked to demonstrate that a river faced with complex challenges can recover. When given the chance, through stakeholders thinking big and collaboratively, the river can flourish once again.
As catchment hosts, we have worked closely with key partners including the Environment Agency, Severn Trent, local farmers, and Local Planning Authorities. Most importantly, it has meant working with landowners right from the start. Their commitment has been impressive. Out of 59 engaged landowners, 40 agreed to implement changes on their land. As a result, the Mease saw 7.65km of habitat restored, including 4.1ha of in-channel habitat improvements (close to the size of 6 football pitches), 13.12ha (18 football pitches) of wetlands, scrapes, and meadows, and 11ha (15 football pitches) of grassland under improved management. As part of a trial, 40ha of Maize (40 football fields) were undersown in 2020/21. We improved more than 1km of livestock tracks and installed 750+meters in fencing. This reduces sediment run-off and ensures that no unnecessary sediment enters the river due to livestock damaging the riverbanks. To further stabilise riverbanks, 500 trees have been planted.
Funding from a developers scheme (the 'Developer Contribution Scheme or 'DCS', has also provided an important additional means of delivering projects that mitigate the impact of development further downstream in the catchment. These projects focus particularly on trapping the nutrients that are discharged into the river, as a result of the increase in development.
Our approach
As the river flows through a mostly agricultural landscape, farmers have played a key role in the successful delivery of the project. Local farmer, James Startin, notes that 'The river is a living thing that is going to change and it's going to evolve. For us, it needs to evolve whilst we're still working alongside of it'. Working closely with riverside farming businesses, our approach has been to demonstrate the importance of a healthy river, and to co-create solutions that work within the farmer's business model. The impact has not gone unnoticed. One landowner commented "Brilliant job, clearly leaving the river in a better condition" after seeing less floodwaters extend towards the property. The extra capacity created in the channel from bank re-profiling reduced the risk of the river bursting its banks. Others have noticed clearer water, hoping for fish they have seen on their doorsteps a few years ago to return.
The impact of the work
As the current programme draws to a close, the Trent Rivers Trust  along with the other project partners are expecting to see a healthier more resilient river. Much like tugging on a single thread can unravel an entangled ball of wool, the implemented schemes have been designed to solve multiple problems for wildlife, river and communities. Re-profiled banks create better habitat conditions for fish and other species while reducing the risk of floods breaking through the channel. Undersown fields can boost profitability as soil is retained whilst reducing nitrogen and phosphate levels in the watercourse. A river that is given the space to meander, deposits more phosphate and flows more slowly. In the event of heavy rainfall events, it allows for better absorption and less water entering the main river, reducing flooding further downstream. An increase in wetland habitat acts in a similar way. It increases biodiversity, water quality and also acts as a flooding buffer.
What the future holds
Looking forward, we will continue to monitor the water quality of the Mease as well as testing how some of the water quality projects are performing. We are working to expand the scope of the project. Promisingly, our success of the last 3 years has been recognised with additional funding from the Environment Agency. As a trust, we know that to move the needle on overall river health, changes are needed on a landscape-level. Our ambition is to tackle pollution, habitat modification, and flood risk collaboratively and at scale. To this end, we are excited to begin this new chapter with the continued support of our catchment partners.