Stretton en le field – reducing soil runoff

Farm improvements reduce poaching and runoff into the Mease
About the Work
Areas of land that are heavily used by livestock, such as tracks, gateways, feeding and drinking areas, can be vulnerable to poaching and erosion, especially when it gets wet. This poached, loosened soil can easily be washed away in rain and end up in our rivers which pollutes the water with sediment and nutrients.
Permeable track and gateways
The permeable track and gateways allow water to soak into the ground and protects the soil from poaching in these high traffic areas. To top it off, improvements and repairs to the guttering on the farm buildings reduces the amount of water flowing onto the track from the yard.
Cross drains
A cross drain is a system to move water across a path or route and can be used to collect run-off from a vulnerable area. Water can be diverted to places of vegetation to slow down the flow.
Sediment Trap
The cross drain here directs water flowing onto the trackway into a ditch which flows into a sediment trap so pollutants can be removed from the water before it enters the river.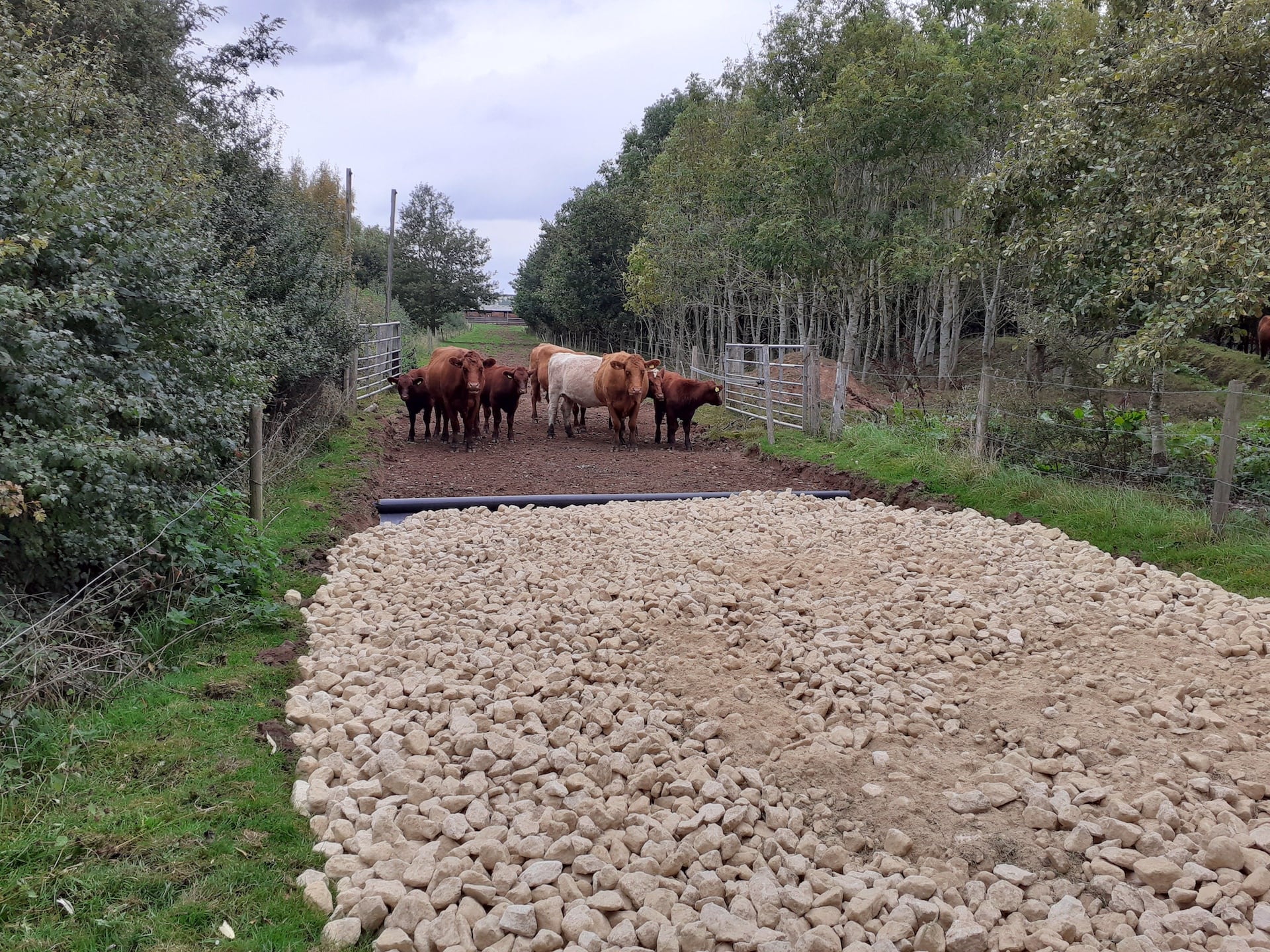 Funded by
The Developer Contribution Fund