Birds Hill River Restoration

Reprofiling and restoration work
About the Work
Reprofiling the river
The Mease, like almost all rivers, has been heavily modified in the past at the detriment of habitat. By reprofiling the river and reconnecting it with its floodplain, a greater variety of habitats introduces a mosaic of habitat for a greater variety of species.
Reintroducing gravel
River gravels give diversity to the river bed, encourage water crowfoot establishment, and provide riffles. Riffles oxygenate the water and support important breeding habitat for the bullhead and other fish species. Gravels also change flow dynamics, they dislodge fine sediments and silts, moving them through the river system, reducing the flood risk from silt build up.
Woody debris
Woody debris was installed on a straightened section of this meandering river to provide additional breeding habitat, shade and refuge for the fish species that live there. The wood also acts as flow deflectors, pushing low flows through a narrower channel to flush out the sediment. High flows can continue over the wood so they aren't a flood risk. We have also installed willow spiling, a natural method of bank stabilisation on an eroded bank.
Online Pond Creation
A pond feature was created by a section of the river which passes by a local park. This pond is connected to the river so in high flows will receive water from the river, which will then slowly drain once levels have receded. This allows sediments and pollutants in the river water to be dropped out into the pond to be taken up by the marginal vegetation, creates a rare and important temporarily wet habitat feature, and provides amenity value for the park.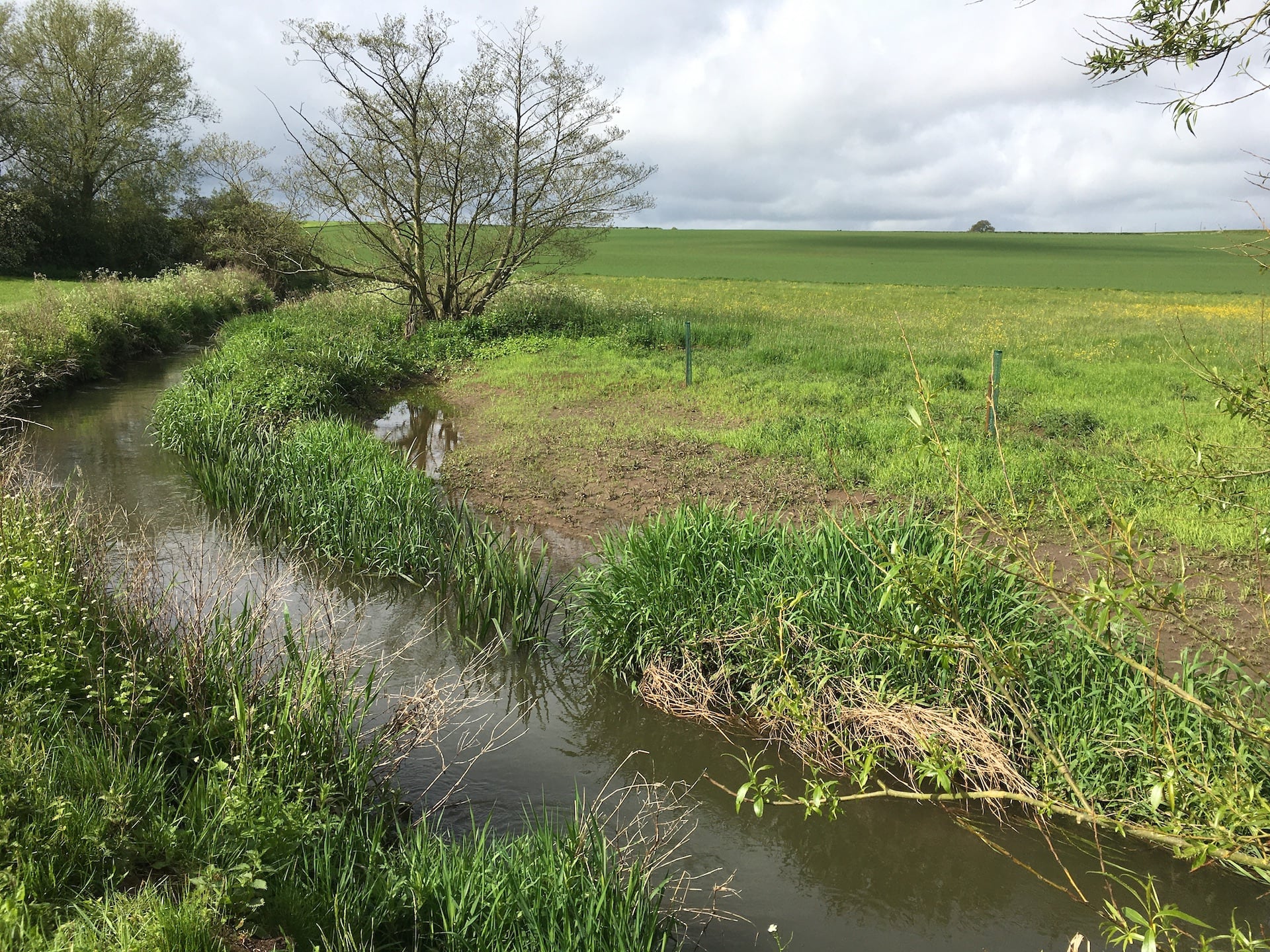 With thanks to
Thanks to Foxley Earthworks Ltd, Landscape Science Ecology and Benchmark Archaeology.