Stretton en le field River restoration

A healthier flow for the Mease
About the Work
Reprofiling the river
The Mease like many other rivers has lost its connection to the floodplain, steepened banks not only make access for wildlife difficult, it also changes flow conditions in the river. Re-profiling of banks added diversity to the flow which had been reduced due to deepening and straightening of the channel. This diversity of flow is important to increase the range of habitats and species that the river supports, and to restore more natural patterns of sediment transport for a healthy river. Re-profiled banks also reconnect the river to its floodplain by a gentler gradient allowing water to overtop rather than a steep bank restricting it to the channel. Connecting to the floodplain allows sediment to be washed out of the river helping improve water quality, and provides valuable wetland habitat.
Reintroducing gravel
River gravels give diversity to the river bed, encourage water crowfoot establishment, and provide riffles. Riffles oxygenate the water and support important breeding habitat for the bullhead and other fish species. Gravels also change flow dynamics, they dislodge fine sediments and silts, moving them through the river system, reducing the flood risk from silt build up.
Wetland scrapes
Scrapes reduce and slow run-off rates. They store water and reduce the volume of run-off by increasing infiltration and evaporation. Scrapes trap sediment, preventing it from flowing further downstream. In suitable areas of non-farmed land we have created and deepened wetland scrapes to enhance wetland areas which are valuable habitat for birds, invertebrates and amphibians.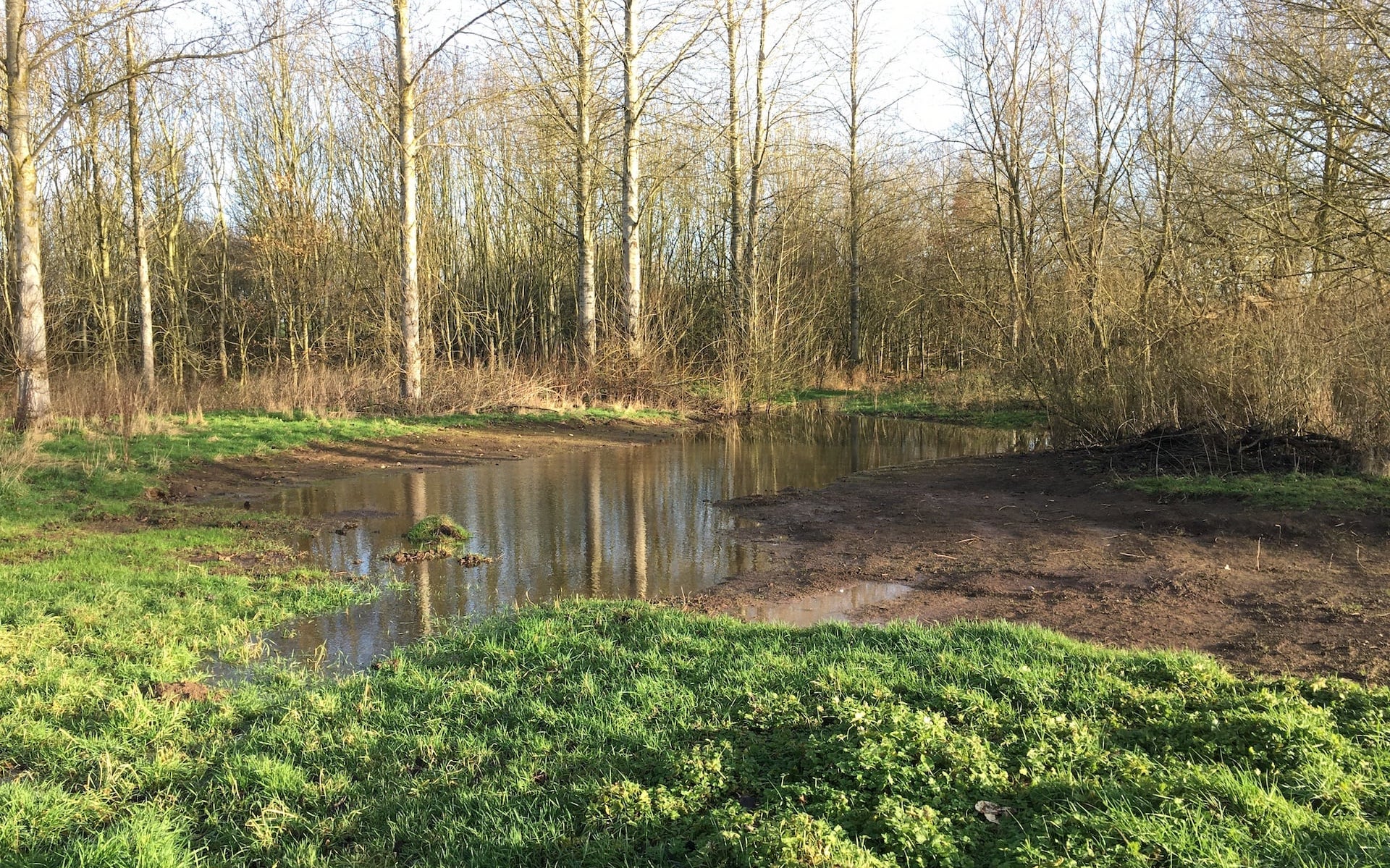 With thanks to
Thanks to Foxley Earthworks Ltd, Landscape Science Ecology and Benchmark Archaeology.